High School Paddle Boarding
August 24th, 2017
$10
Day at Lake of the Woods!
Meet at the ECF office at 8am, returning at 4pm.
Bring: swim gear, lunch, towel, Bible
Middle School Paddle Boarding
August 24th, 2017
$10
Day at Lake of the Woods!
Meet at the ECF office at 8am, returning at 4pm.
Bring: swim gear, lunch, towel, Bible
2ND -5TH Grade Girls Spa Night Lock-In
August 25th - August 26th, 2017
Fun times!! Lock-in is at the church office. Drop off at 7pm and pick at 9am. Spa includes: face mask and nail polish.
Bring: sleeping bag, pillow and PJ's. Snacks and pancakes provided.
Questions? Contact Rilynn Hansen @ 541-660-0643 or hansen.rilynn@gmail.com
Sunset Bay Family Camp
September 1st - September 4th, 2017
$0 - $115
Join your Edgewater Family for an unforgettable 4 days under the stars, surrounded by towering ancient redwoods within walking distance of the iconic Sunset Bay! Does your family have a secret talent? The annual fireside talent show is your chance (you know you've been waiting to impress everyone in your sombrero and crocs) and there will be prizes. It'll be an amazing time to connect and experience the Creator's handiwork together!
Hurry to save your spot. Spaces are limited! $20 deposit due at time of sign-up. Final payment is due Aug 20.
Women's Monday Night Bible Study
September 11th - October 23rd, 2017
$17
We were never meant to take this journey of faith alone or in secret. God has entrusted us with the great and mighty gift of the gospel! Something too precious and life-giving to keep to ourselves. Beth will encourage you to guard what God has entrusted to you, further His Kingdom by sharing Christ with others and pour into future generations just as Paul once mentored Timothy.
Location: ECF office @ 101 Assembly Circle
MOPS Registration
September 26th - May 22nd, 2018
$31.95
MOMS OF PRE-SCHOOLERS! Sign-up now for the 1st Semester of MOPS! $31.95 is a yearly fee for MOPS International. Group meeting fees will still apply. Registration deadline is 9/12/17.
Questions? Contact Constance Bradley (541)295-5993 or constance.bradley@live.com
Intentional Parenting Conference
September 29th - September 30th, 2017
$10 - $15
Once your life has been changed through a relationship with Jesus Christ you want the same thing for every one of your kids. Come listen as Phil and Diane Comer take time to walk through the scriptures with us sharing from their own experiences, successes and failures. They will share practical things like discipline and creating a heart of obedience in your children and dealing with temper tantrums. The Intentional Parenting Conference is created to bring hope and practical help to parents in this task of raising passionate Jesus followers!
Location: Edgewater Office 101 Assembly Circle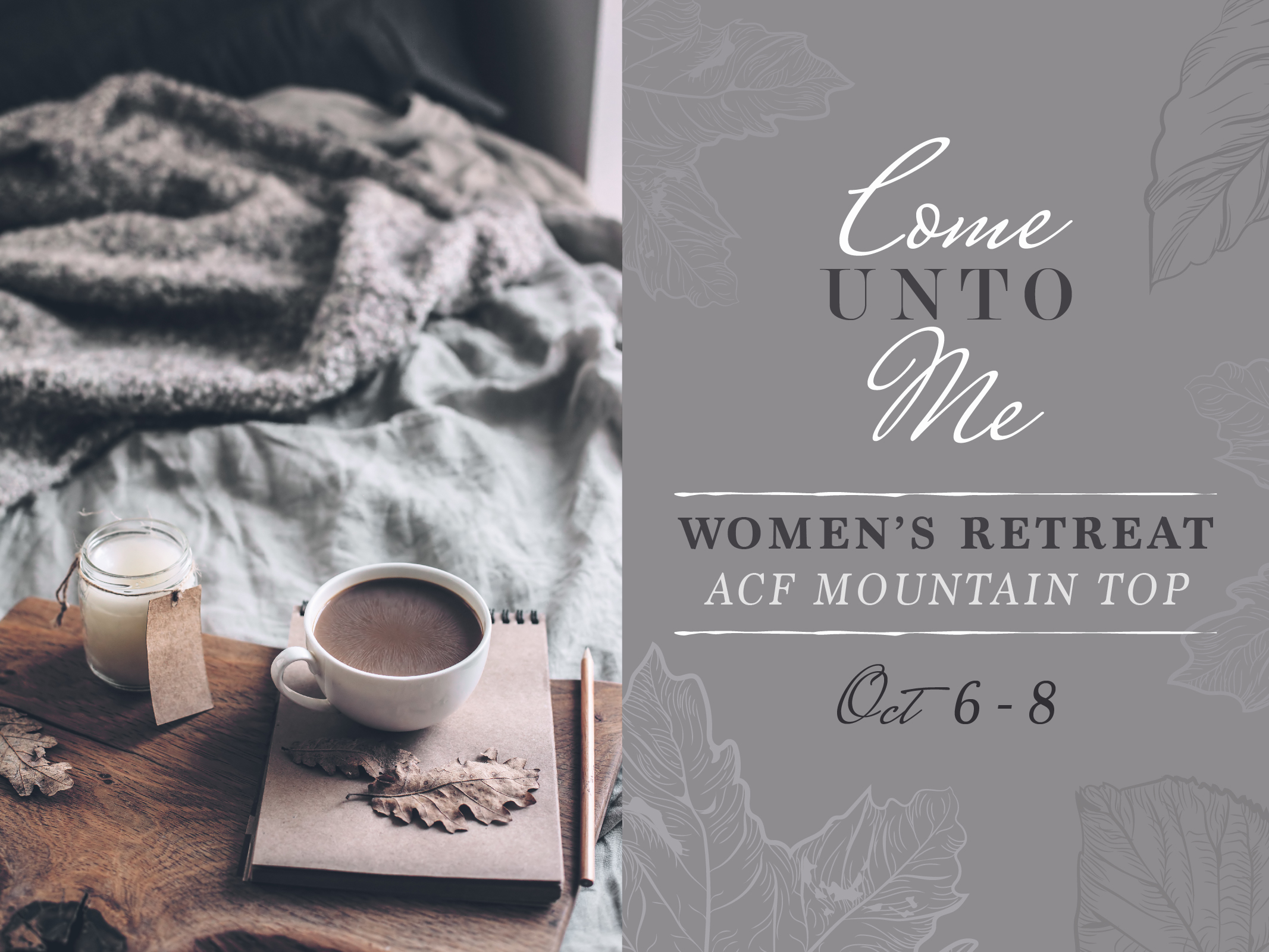 Fall Women's Retreat
October 6th - October 8th, 2017
$65
"Come Unto Me"
The Lord is inviting you to the Applegate Mountain Top for a weekend of rest in Him. He calls you by name. He knows your needs. "Come..."
Bring your Bible, journal and toiletries. No cell phones please!
Call the church office (541-474-7172) with questions.
Middle Schoolers: Portland Timbers Game
October 14th, 2017
$60
Pack a lunch and bring $ for dinner. (Shopping $ is optional)